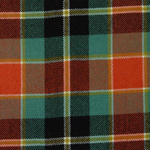 The extended family of James and Melissa Laughlin
Welcome to the family web site! Many hours of work have been put into the research and documentation of our ancestors. I hope you will benefit from the information presented here.


---
Table of Contents
Surname List

More than 130 unique surnames; even some with no surname (let me know if you know their last name). Included are: Laughlin, Medina, Pool(e), MacDowell, McDowell, Porterfield, East, Franke, Jones, Russell, Benzino and many more. There are Cherokee, Irish, Scottish, English, German, Spanish, Italian, French and, again, many more.

Index of Names

More than 450 individuals and growing; use this as an excuse to send me a note and brag about the little ones.

Family Group Record for John Terrence & Lyana LAUGHLIN

Lyana and I started this a long time ago with stories and records that others kept, in addtion to census and other public records from the United States, Venezuela and other countries.

---
Contact Information
Send E-mail to genealogy@laughlin.ws

Send mail to: 930 S. University Park Loop, Reno, NV 89512-4532

This is a work in-progress that I am trying to update. I know that I have missed much. Send suggestions, new information, notes, pictures or scanned images, etc to the (e)mail address above.
(note that new info must be verifiable).

This was produced with the Legacy genealogy program. I would highly recommend Legacy as a base for any work that you want to do. The basic (yet very advanced) program is free. The advanced program costs big bucks: $29.95 with free updates until the major version changes (it took a few years to move from 7.0 to 7.5). Email me if you have questions.